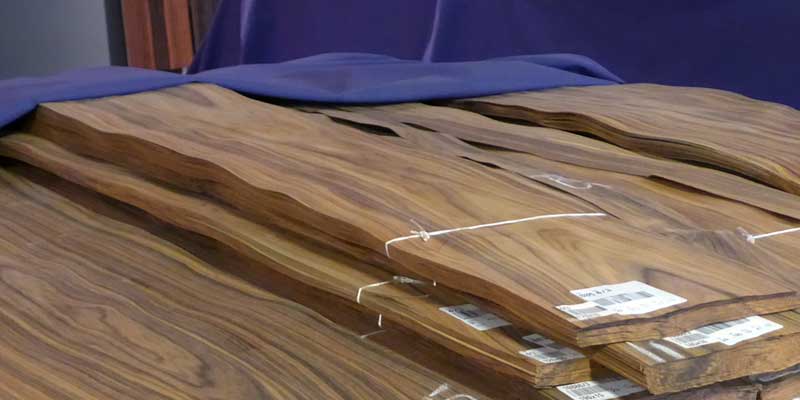 Exclusive Veneers


The wood veneer on the Davone loudspeakers travels a long way before ending up in your living room. First, our German supplier travels the world and finds the best trees. At their plant the tree is cut into many veneer slices of typically 10 to 40 cm wide and graded for their quality. Then we visit Germany and typically find 10% agreeing with the look we prefer. The image shows our selection of Walnut, Mahogany and Teak, all sustainable of course.
The Puzzle


Our selection is then send on to our next supplier who glues the veneer slices together to make slabs of veneer large enough for our loudspeakers. This is not an easy task because it requires cutting out the bad parts and matching of the veneer pieces such that the complete piece is beautiful. It is a big puzzle and the larger the piece of veneer, the more difficult it is. That is why we have started to pre-select the raw veneers for our larger loudspeakers.
Why Bother?

Then the large piece of veneer is send to yet another supplier that bends it into the right shape and size. We then receive the bended wood panels, select them into pairs and again select the most beautiful pieces to use them to finally build loudspeakers. Obviously it would be a lot easier to use ALPI veneers for example. The repeated pattern is practical in production. But the level of detail and colour depth of natural wood veneers are still unique and worth all the effort to us.